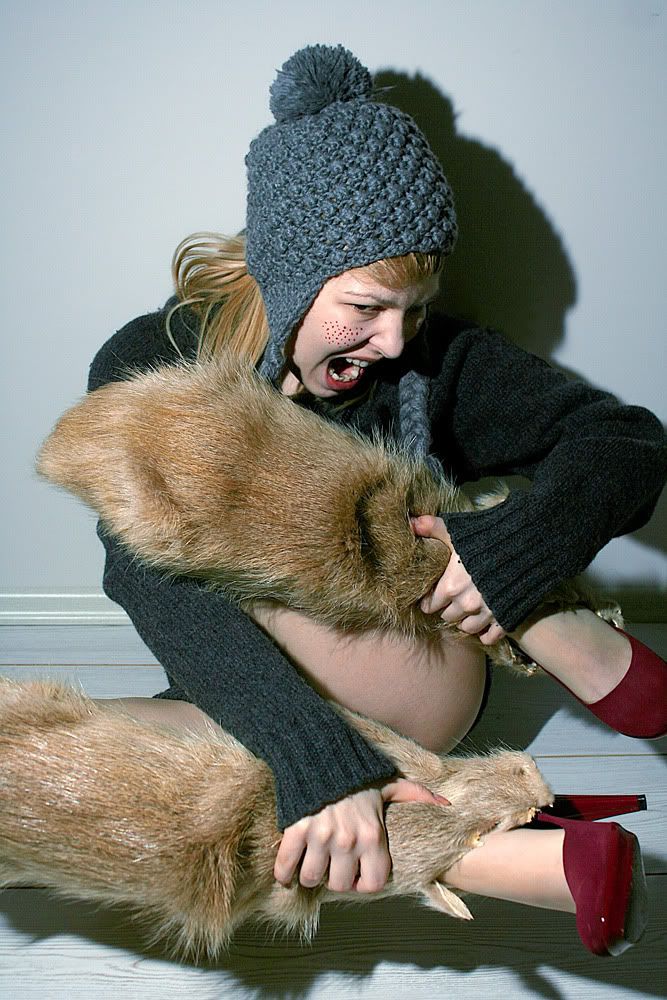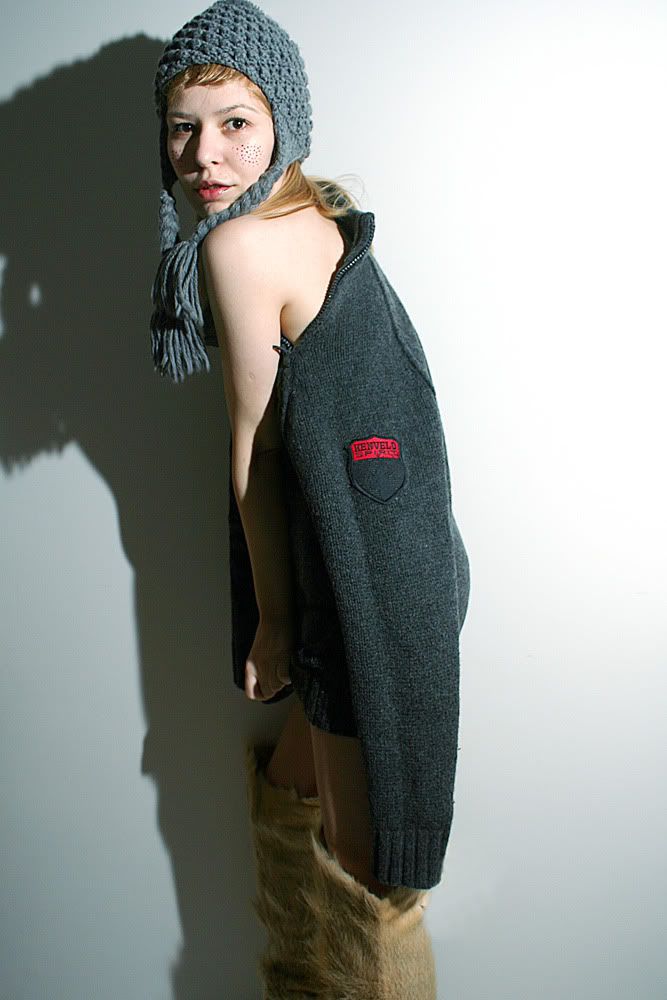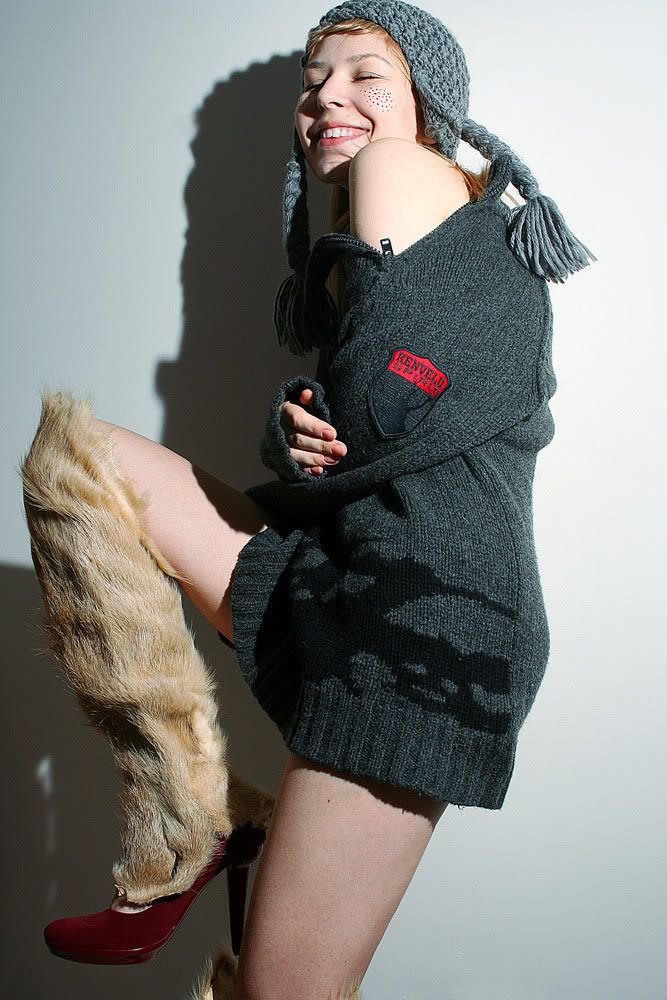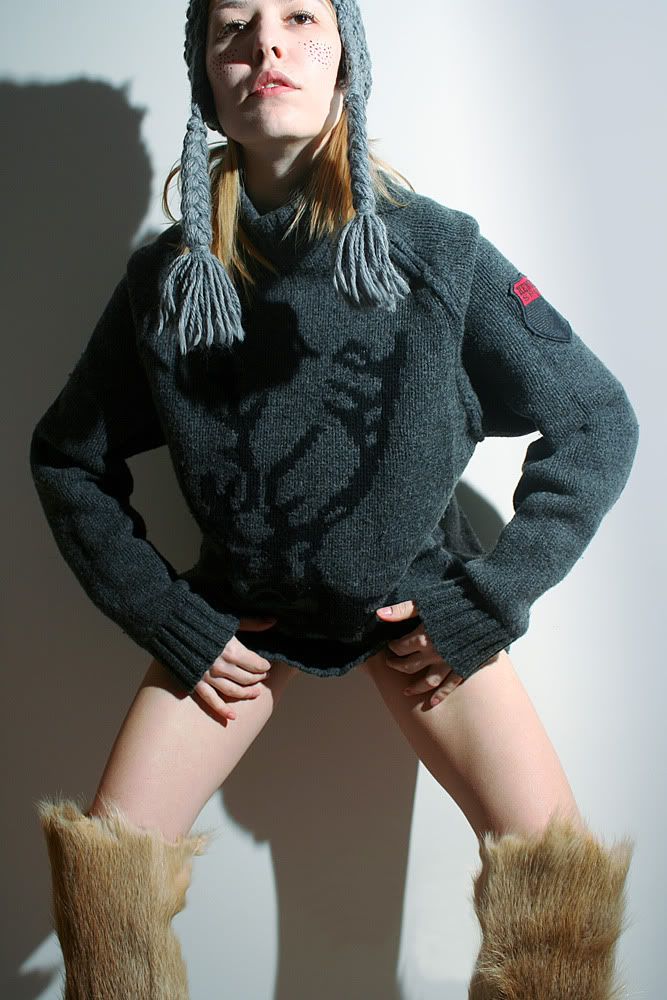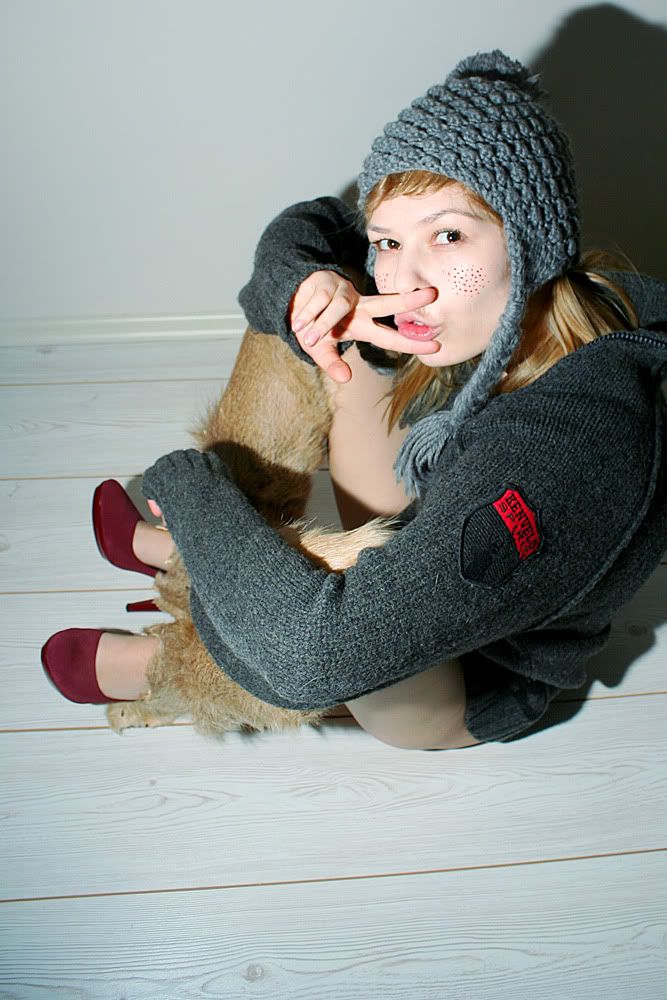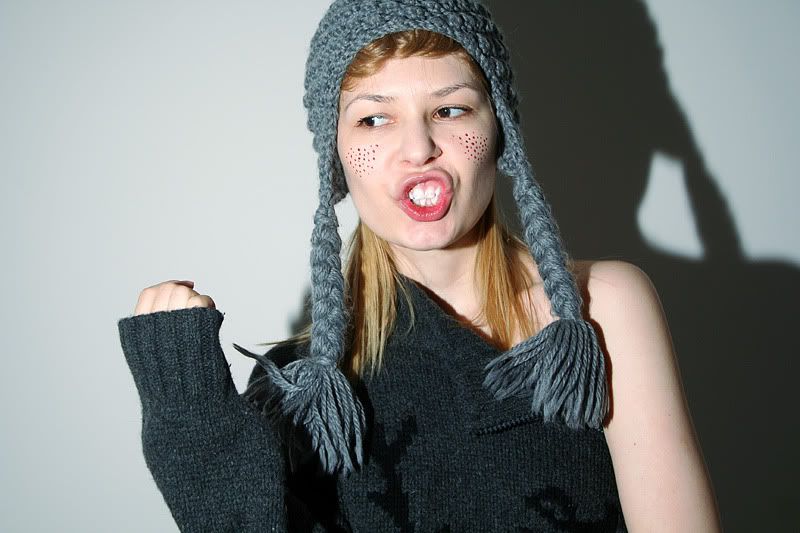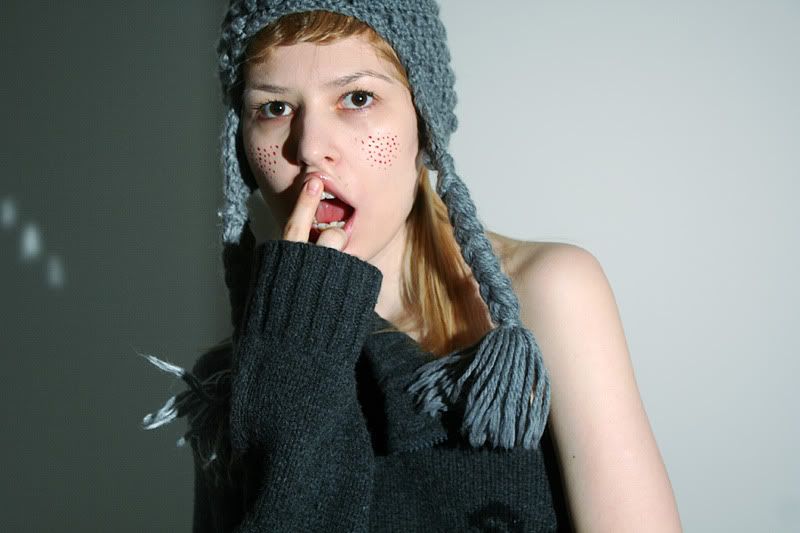 Today i took a medium-sized journey with the metro. And i never take the me
tro anywhere. I mean i do not own a LV bag (yet i`m lucky enough to have these gorge Bottega-s) nor do i have a personal car (never have and never will), but i try to stay away from public transport as much as possible. So i must have lost my direction when decided to take the metro right after my cosmetician completed a painful and longlasting facial.
This is not a "where are we heading to?" post, as i could never think deep, i can only think cheap dressed down in a Rangifer tarandus knitwear made by Kenvelo (for men. a thousand years ago). And while delicately carrying the glow of measles through the night.
+ Vintage otter fur sleeves worn as leg warmers
+ Anna Sui red liquid liner, my secret source of Poil de carotte