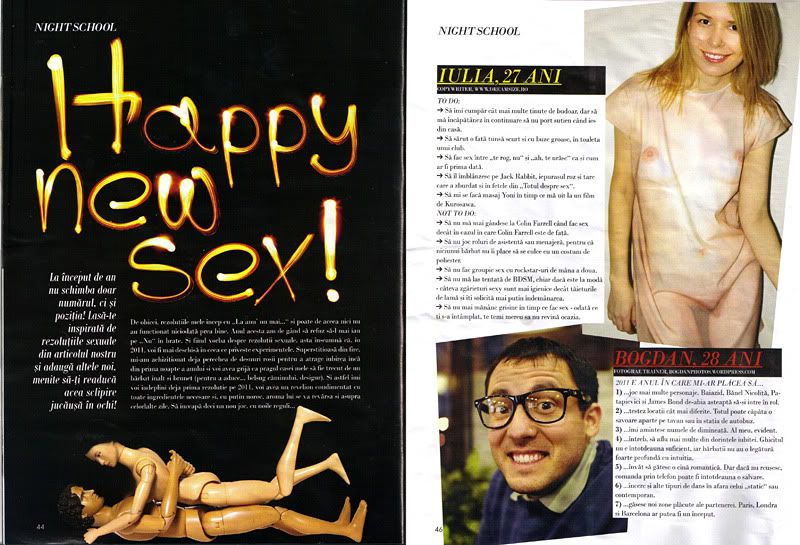 I have to thank sweet kinky Diana Marasoiu for having me as a guest for her article.

While all the other guests wrote about sex in terms of passion and sensuality, I could not keep polyester, Colin Farrell and Sex and the City away from my to do/ not to do list. Without silly outfits, sparkling drinks and bad movies, sex is nothing. And if you can please take this one sex advice from me: do not go to bed with someone you`re not that into unless you have already eaten the crackers you have on the plate in front of you, as you`ll so be tempted to orgasm about the food – and how last decade is that?!
+ It`s not a surprise, I`m wearing the Eva dress ->
also seen here
.