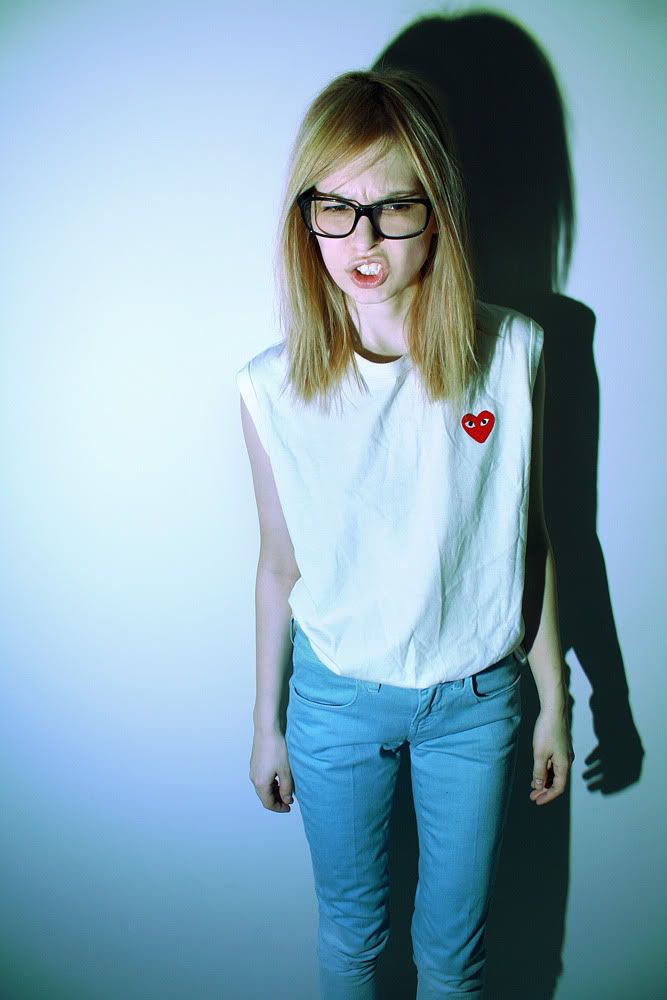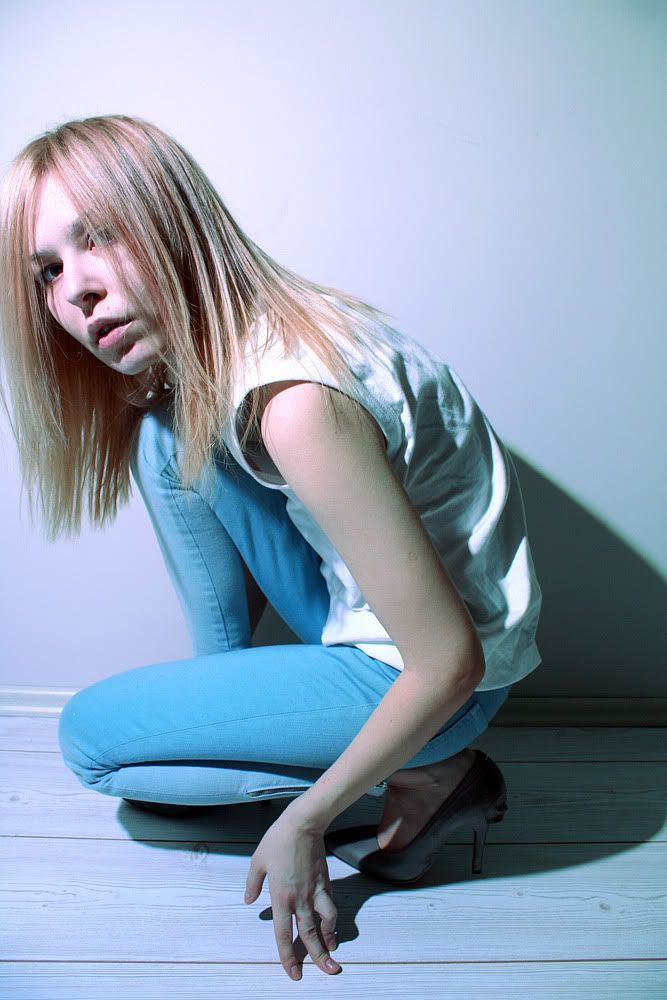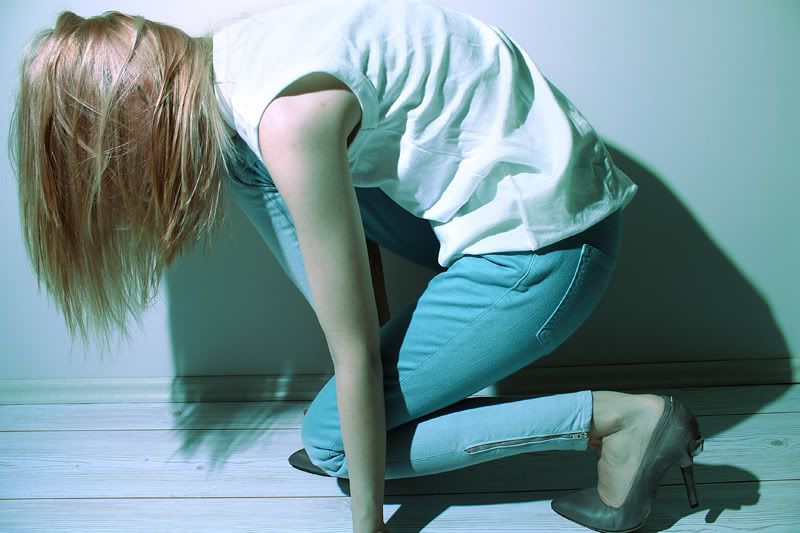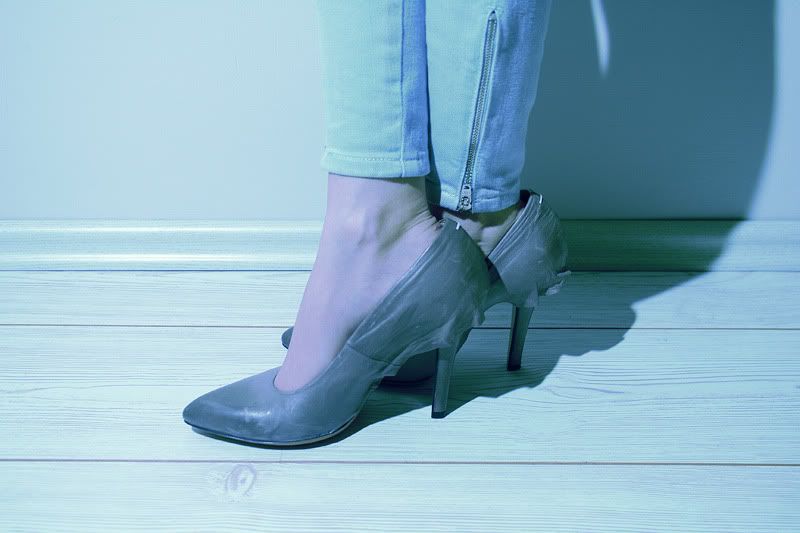 Unless they`re seriously injured and dying, never trust someone who pretends to be in love with you, but:
- never texts you back in 5-minute time. or in 50. nor in 500
- never feeds you
- never goes down on you unless you go down on them
- never smokes
- never invites you for a sleepover
- never prefers grey over colors
- never tells you lies
- never compares you to Yolandi Visser
- never visits you in your dreams
- never says forever
OK. What is there more to say than the fact that i found this silly tumblr text that made me cry and vomit really bad, both at the same time? Love can also do that to you. It is called "The Bride":
i wonder if ever
i will be a bride
with a white lace gown,
standing in front of everyone
looking beautiful
because someone
loves me
that much.
+ Top is ridiculously cheap, Comme and for men
+ Jeans are Stella
+ Pumps are forever Margiela
++ Nevermind (stupid) men. Two gorgeous girls stole my heart for the day: Ioa of
Fashezine
and Mina of
Faboulista.